02/01/2017
"The whole world's broke and it ain't worth fixing
It's time to start all over, make a new beginning
There's too much fighting, too little understanding
It's time to stop and start all over
Make a new beginning
Start all over
Start all over
Start all over
Start all over
We need to make new symbols
Make new signs
Make a new language
With these we'll define the world
And start all over
Start all over
Start all over
Start all over ..."
15/11/2016
"Puis il la prit dans ses bras et la pressa contre son coeur. Il frissonnait, les jambes flageolantes, et chaque atome de son corps se mit à vibrer pour entrer en résonance avec les siens. Leurs structures étaient maintenant prêtes pour le grand mélange cosmique. Il ferma les yeux et, pendant les quelques secondes où ils restèrent blottis l'un contre l'autre, absents au monde et à son vacarme, il s'imagina voyager dans un tourbillon d'émotions inconnu jusque là.
Virevoltant en duo avec l'autre moitié de son brin d'ADN…Tout allait très vite, tout s'accélérait, un autre espace-temps les attendait de l'autre côté du tunnel. L'espace et le temps condensés, enchâssés l'un dans l'autre, en un point unique comme à la naissance de l'Univers où nous fûmes tous unis,où tous ne fûmes qu'Un. Une union dramatique, inscrite en eux dès le début, se préparait. Leurs yeux emplis de galaxies lointaines, elle savait que bientôt la Voie Lactée traverserait son vaste dôme céleste. Il savait que le météore était prêt à toucher l'atmosphère. Ventre contre ventre, expansions et contractions, guidés tous les deux par le bruit de fond du moment primordial… leur plaisir commun se confondra dans une gerbe d'énergie qui les fera renaître l'un dans l'autre, dans leur chair, en un être nouveau, résultat de leurs incroyables additions et multiplications.
Lui en elle, et elle autour de lui, tel que tel que cela a été et que cela devait être. MIDVA."
Dana B. - Midva
13/11/2016
Fără el nu ar fi existat acele seri, acele nopți, acele clipe. Pivotal moments of my life. Acea noapte de vară
în care am ascultat împreună în mașină
I'm your man
în timp ce eu gândeam I'm nobody's woman.
N-ar fi existat acel capitol din carte. Elle posa sa main sur ma main droite qui tenait le lévier de vitesse et la caressa doucement.
DANCE ME TO THE END OF LOVE...
La nuit était devant nous, une belle nuit.
-Je remets la chanson ? lui demandai-je.
-Non, répondit-elle. Les instants passés ne reviendront plus.
-Oui, mais on peut créer d'autres instants tout aussi magnifiques.
-Non, dit-elle, avec une certitude étrange.
Și poate nu s-ar fi deschis niciodată băierele nopții pentru a-l lăsa să intre
In my secret life
pe ducele meu din Carinthia. Jumătatea mea de timus. Iubirea mea din urmă. Midva.
"He can love the shape of human beings, the fine and twisted shapes of the heart. It is good to have among us such men, such balancing monsters of love."
―
Leonard Cohen
05/11/2016
"En disant ces mots, il s'allongea contre elle et l'enveloppa de son bras droit. « Ses courbes s'adaptent parfaitement à mes mains, on dirait que l'on est fait l'un pour l'autre. Les coups de son coeur se transmettent au mien, je le sens battre dans ma paume », pensa-t-il. Ana était parcourue de frissons
charnels au toucher de sa peau, mais demeurait le dos tourné contre lui. Il l'emboîtait parfaitement : elle avait trouvé sa pièce de puzzle manquante. Délicatement, il déposa un baiser dans son cou, qui souleva dans son ventre des volcans d'émotions ; elle soupira d'aise." Dana B.-Midva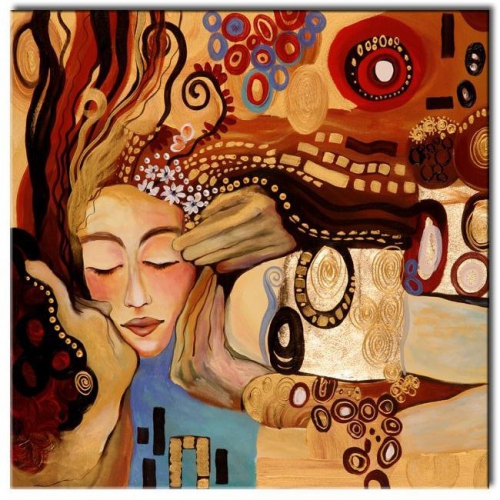 22/10/2016
"Where is it that we were together? Who were you that I lived with? The brother. The friend. Darkness, light. Strife and love. Are they the workings of one mind? The features of the same face? Oh, my soul. Let me be in you now. Look out through my eyes. Look out at the things you made. All things shining. [...[Everything a lie. Everything you hear, everything you see. So much to spew out. They just keep coming, one after another. You're in a box. A moving box. They want you dead, or in their lie... There's only one thing a man can do - find something that's his, and make an island for himself. If I never meet you in this life, let me feel the lack; a glance from your eyes, and my life will be yours." The Thin Red Line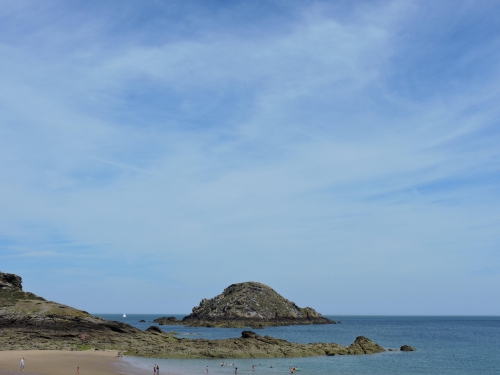 26/08/2016
« L'humanité a-t-elle tiré quelques enseignements de tout ce que la création lui fait entendre depuis des milliers d'années ? »
Panaït istrati, La jeunesse d'Adrien Zograffi, Mes départs
Manifestement, non.
26/07/2016
Banging your heart against some mad bugger's wall. "
In a world of more and more fake poets, fake feelers and fake prophets, where human race races towards its own decay, hyper speed, where innocents are the raw material for cynical and fake kings and people are drawn into darkness by false beliefs
we can escape blindness and still think with our own thoughts, ignoring the brain implants, find hope in the real eyes of beautiful people still around us, uncave ourselves and realize
you can't always get what you want
you can't always get what you want
you can't always get what you want
But. If you try, sometimes
you might find
you
get
what
you
need:
some time. (Liviu Balint)
17/07/2016
"Well, Bob Marley had this idea. Kind of a virologist idea. He believed that you can cure racism and hate; literally cure it, by injecting music and love into people's lives. When he was scheduled to perform at a peace rally, a gun man came to his house and shot him down. Two days later he walked on stage and sang.
Somebody asked him, 'Why?'
He said, 'The people who are trying to make the world worse are not taking a day off. How can I? Light Up The Darkness!'
15/07/2016
"L'un des rôles du roman, c'est de réinventer le monde, et notre monde d'aujourd'hui a drôlement besoin d'être réinventé." - Amin Maalouf
This book dwells on a love story which undergoes great difficulty. It is a love story which defies dogmas and interdictions and abolishes preconceived ideas.
Delicately woven like a filigree miniature picture, the legend of the Persian king and the Jewish queen, cited in the Old Testament, is not only revisited and purged of prejudice, but it also acknowledges the fact that love can overcome all obstacles and preconceptions, no matter how deeply rooted they may be.
Esther and Xerxes is the moving story of the encounter between a Jewish young woman and an Iranian young man who defy the restrictive social norms and prejudices which confine our freedom and in which we are held captive.

Cet ouvrage conte une histoire d'amour à l'épreuve de tout. Un amour qui défie les dogmes, qui abolit les préjugés, qui brave les interdits. Présente en filigrane, la légende du roi perse et de la reine juive, citée dans l'Ancien Testament, est revisitée sous une forme épurée et vient confirmer que l'amour va bien au-delà des obstacles de tout ordre, si contraignants et ancrés soient-ils.
Esther et Xerxès retrace la rencontre émouvante entre une jeune fille juive et un jeune homme iranien faisant fi des pensées dans lesquelles la société risque de nous enfermer.